InDXp - Screen Shots
The main screen:
In the factors panel the details of the factors and their order are defined:
The data for the factors can be locked. So when going to the next step, they cannot be changed accidentally:
The factor interactions panel with the standard combinations of the previously defined factors: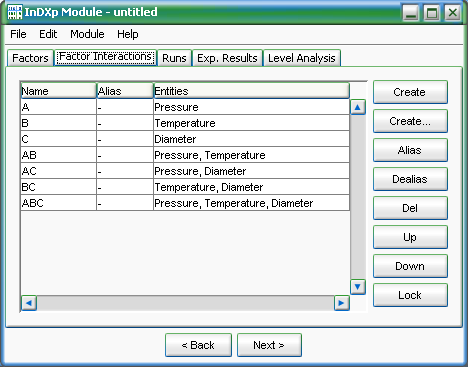 When a panel is locked, unlocking it brings up a confirmation window, to prevent accidental unlocking:
The runs panel is used to define the levels for each experimental run.
The levels for each run can be easily adjusted by clicking on the corresponding table cell. The levels for the basic factors can be changed, the levels for the factor interactions change automatically. The levels for the factor interactions are shown slightly dimmed:
When preparing the table for the experimental results, the number of replicates can be specified:
The experimental results panel is used to enter the data gained from the experiments. If the data already exists in a spreadsheet software, they can be transferred by copy&paste.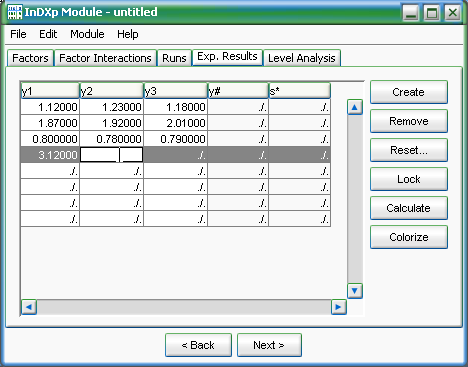 When all data is present, the average and sigma columns can be calculated. The results can be colorized, in order to quickly identify large and small values (blue is smallest, red is largest):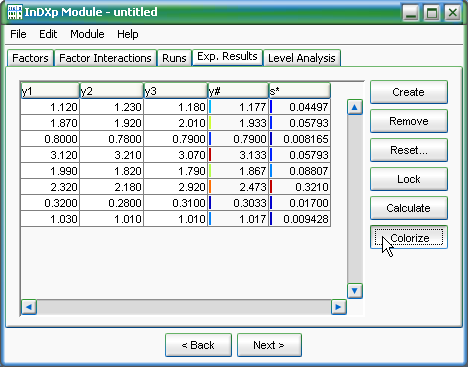 The level analysis panel is used to calculate the results grouped by level value for the factor interactions. The colorizing is available in this panel too, to quickly identify which factor interactions are significant:
The file menu: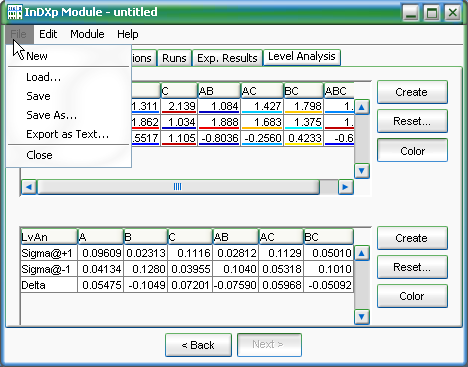 Data can be saved to a file and loaded again. The data can also be exported to a text file.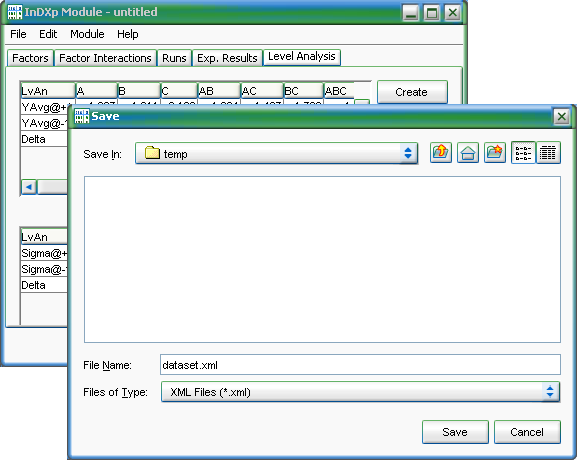 The data can be transferred by copy&paste.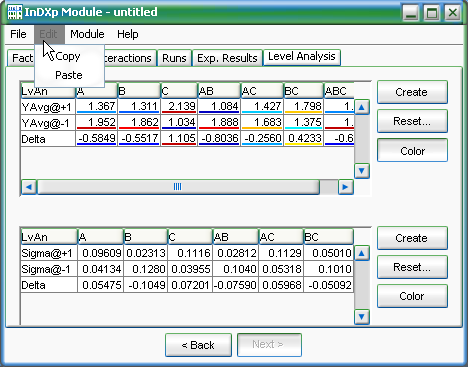 The display precision can be configured in the settings window: